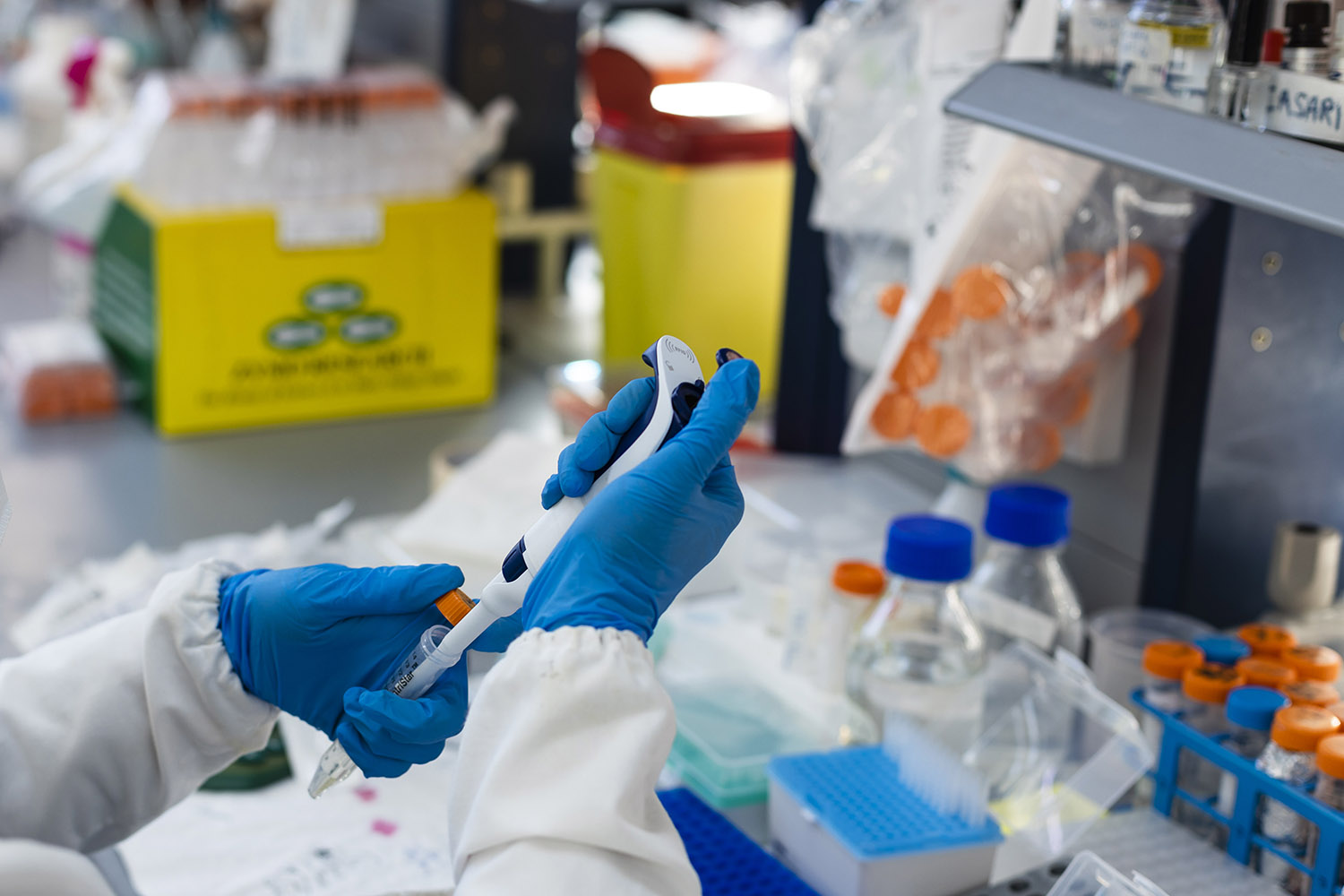 CORE FACILITY
Animal House 
Animals represent a fundamental experimental tool to move from in vitro knowledge to a more detailed and nuanced understanding of complex diseases and systems. Animal models can be generated to reflect rare human genetic conditions, thus facilitating exploration of the causes and mechanisms behind human syndromes. They are also a valuable resource for translational research and can be used as systems in which gene therapy and novel pharmaceutical strategies can be tested and optimised. Additionally, animal models can be used in behavioural studies to assess neurological diseases.
The Animal House is located in an independent building a short distance from the main institute and accommodates both rats and mice. The animal house contains over 2500 cages for mice, 70 cages for rats, a breeding farm, and two procedure rooms. The murine animal house maintains a health status in line with specific-pathogen-free (SPF) parameters. This strategy increases the efficiency of the Animal House and minimises pathogen-derived interference, thus guaranteeing more reliable experiments and results. The Animal House houses a number of TIGEM facilities: the Behavioural Facility, the Generation of Animal Models (GAM) Facility, and the Retinal Phenotyping Facility.
All animal-related activities are in line with national legislation and reflect our commitment to the correct and proper use of animals in research.
Specifically, in accordance with Direttiva 2010/63/ EU, TIGEM follows the central principles (the three "R"s) to: Replace animal models with non-sentient models when possible; Reduce the number of individual animals used within an experimental protocol; and Refine the methodologies in use to ensure that animals undergo minimal suffering. Moreover, TIGEM has implemented legislation from DL.vo 26/2014 to ensure protection of experimental animal welfare and guarantee that animals can only be used in research with high relevance to human and animal health.

Contacts: Edoardo Nusco