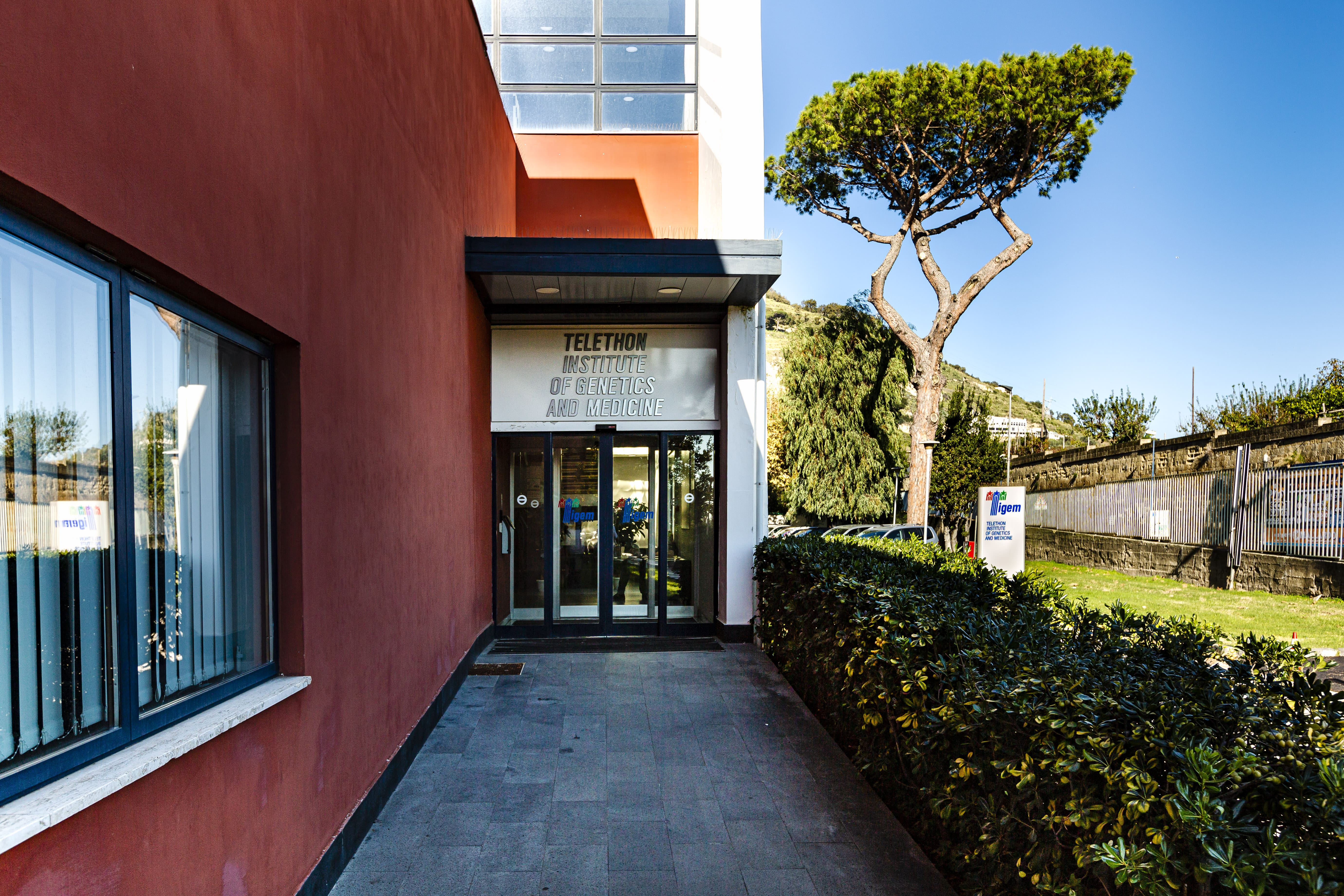 About us
TIGEM, a leading European research center
The Telethon Institute of Genetics and Medicine (TIGEM), a Telethon Foundation organization, was founded in 1994 as a leading European research center.
TIGEM is a Telethon Foundation research centre in Pozzuoli, Italy. TIGEM comprises several research groups and over 200 staff members, all dedicated to understanding the molecular mechanisms behind rare genetic diseases and developing novel treatments. These diseases, often overlooked by pharmaceutical industries, are most common in children and adolescents.
TIGEM's research falls into three main themes: Cell Biology and Disease Mechanisms, Genomic Medicine, and Molecular Therapy. Our research is supported by a number of in-house highly specialised facilities, as well as significant international support in the form of funding and collaborative opportunities.
TIGEM aims to help people with rare genetic disorders across the world. Our work helps to understand the causes of genetic disorders by unravelling the mechanisms which underpin them. We aim to discover new ways to diagnose, prevent and treat these diseases, offering alternative and improved outcomes for patients. TIGEM is made up of outstanding scientists from wide-ranging disciplines, committed to high-quality research with life changing consequences.
Read More
TIGEM continues the legacy of the Comprensorio Olivetti, installing modern technology into a space surrounded by great natural beauty. Our new fully-accessible structure is spread over two floors and includes a cafeteria, recreational space, a gym, and most importantly, the scientific equipment and labs needed to conduct our research.
Directions