THE TELETHON INSTITUTE OF GENETICS AND MEDICINE
Quality research to understand the mechanisms behind rare genetic diseases
Welcome to TIGEM
The Telethon Institute of Genetics and Medicine (TIGEM) is a multidisciplinary research Institute devoted to studying the mechanisms underlying rare genetic diseases and to developing innovative therapies.
With the support of Fondazione Telethon, the European Community and many other funding agencies, TIGEM's research groups are engaged in numerous clinical trials and collaborative projects. In addition, TIGEM's alliances with various universities offer the Institute additional resources and provide opportunities for excellent students.
What we do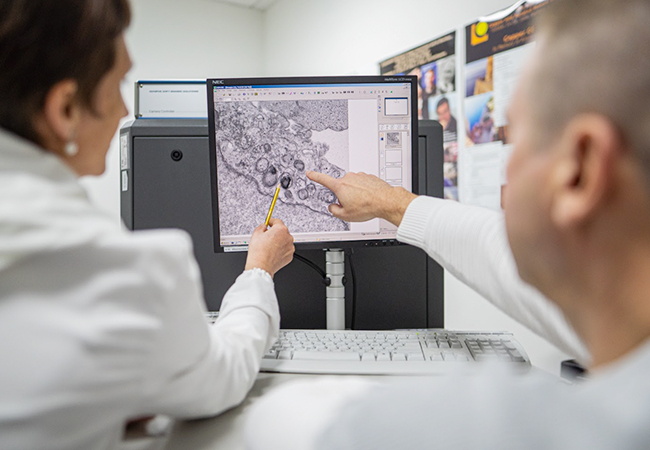 Our Vision
Our work aims to understand the causes of genetic disorders by unravelling the mechanisms that underpin them. We also aim to discover new ways to diagnose, prevent and treat these diseases, offering alternative and improved outcomes for patients.
TIGEM recognizes that the future of scientific research lies in the hands of young scientists committed to learning more and making key contributions to their fields.
To this end, TIGEM offers three PhD programmes for talented students who wish to pursue a career in medical science, thus supporting the next generation of scientists devoted to the study of rare genetic disorders and the provision of improved treatments and outcomes for patients.