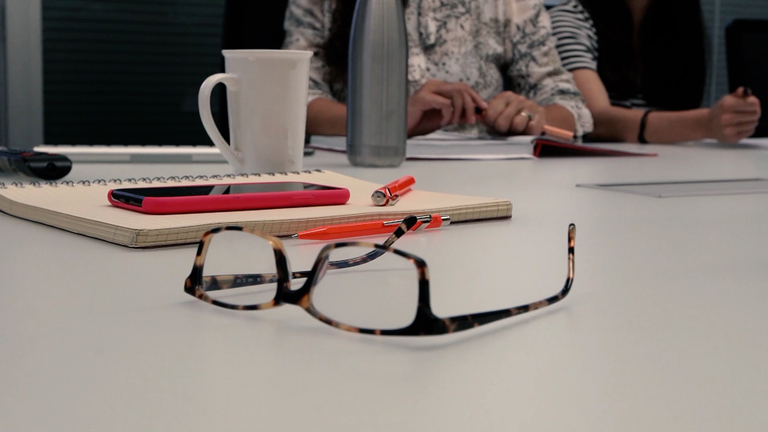 Scientific Office 
Scouting, Networking, Communication and Support 
The Office
The Scientific Office, led by Dr Graciana Diez-Roux, works alongside the researchers at TIGEM, supporting their work at basic, translation and clinical levels of biomedical discovery.
The central aims of the SO are to facilitate the Institute's biomedical research and to maintain an environment that fosters innovation, collaboration, and scientific achievement.
Scientific Office Members


Grant and Project Management 
Supporting TIGEM Science
The SO ensures competitive funds to support research and other activities related to the Institute. It gathers and organizes information on major sources of funds from national and international agencies, institutes and foundations to support research and fellowships. This allows researchers to identify the best funding opportunities for their projects.  The Office acts as liaison between researchers and sponsoring agencies and assists the researchers in providing administrative and managerial skills to facilitate access to funding sources.
Contacts:Valentina Bouché, Barbara Zimbardi,

Some of the current projects running are listed here
Regulatory Affairs
The SO works alongside the Alliance, Management and Regulatory Affairs office of the Fondazione Telethon to assist and guide research scientists in the regulatory processes required to bring innovative therapeutic products and strategies developed at TIGEM from bench to bedside. The Office combines knowledge of scientific, legal and business issues to ensure that products meet required legislative regulations. It is the crucial link between TIGEM's scientists and regulatory authorities, including the Italian Regulatory Authority Istituto Superiore di Sanità (ISS), the European Medicines Agency (EMA), and the US Food and Drug Administration (FDA).
Activities include:
keeping abreast of international legislation, guidelines and customer practices;
advising scientists and manufacturers on regulatory requirements;
preparation, review, and submission of IMPD documents;
interaction with scientists and clinicians to develop the best strategies for optimization of regulatory compliance;
preparation of meeting packages for Authority meetings; conduction of Authority meetings and preparation of follow-up activities.
Contact: Valentina Bouche'
Innovation, Alliances and Partnership
The SO works alongside the Technology Transfer and the Business Development office of the Fondazione Telethon to assist and guide researchers in the several processes that are needed to increase the chance that TIGEM discoveries and research results will be turned into useful products and therapies. The SO enable innovative research partnerships and negotiates sponsored and collaborative contracts with industry.

Activities include:
Bridging the communication between researchers and Telethon TBDO by managing the intellectual property portfolio and all agreements relating to commercialisation of TIGEM's research including but not limited to material transfer agreements, license agreements, collaboration agreements, and confidentiality agreements. 



Scouting of new potential technologies
Managing meetings and interactions between TIGEM researchers and potential investors and academic collaborators
Contact:
Daniela Sanges
,
Floriana Forzati
Dissemination
Outreach to the general public is also an essential duty of the Office. Through a sustained educational dialogue, outreach initiatives not only promote the work of the Institute, but also provide an invaluable opportunity for researchers to rediscover their own research from the perspective of the general public. It is vital to increase public awareness of science and to transmit the excitement of careers in scientific research and development to students. Depending on the target group, the impact of outreach actions aims to increase public awareness, to raise the profile of science, to attract school children to scientific subjects, and to inspire university students to consider careers in research.
Outreach
The SO publicizes news and updates regarding the Institute's activities and progress through internal and external communications. The SO supports profile-raising and brand awareness of TIGEM, generating content for a range of channels, coordinating communication activities such as production of newsletters, press releases and brochures, and also creating communication plans for all the research projects carried out by TIGEM researchers.
Contacts: Daniela Sanges
Seminars and Data Club
The SO organises, advertises, and ensures the smooth running of all TIGEM seminars and data clubs. TIGEM seminars provide high calibre Italian and international scientists with an opportunity to present their work to the TIGEM community. TIGEM also holds a weekly Data Club in which our community of PhD students and young Postdocs present their data and receive questions from their peers and the TIGEM Principal Investigators.
Contact: Valeria Rotoli (Seminars), Valentina Bouché (Data Clubs)

Next seminars

Scouting
Another central Scientific Office activity scouting, this is the process of searching for suitable grants that could be of interest to TIGEM researchers. Our scouting efforts span Italian, European, international, disease specific, and generic grants, and explore individual and collaborative opportunities, as well as career stage-dependent calls. This key process guarantees sufficient funding to support TIGEM's key work in fighting rare genetic diseases.
Contact:  Barbara ZImbardi
Editing
As the vast majority of TIGEM's scientific output is written in English, the Scientific Office enjoys the advantage of having an in-house native English speaker who is responsible for editing all of TIGEM's written material. Our editor improves the quality of English and elevates the clarity and style of published output. The editor helps TIGEM investigators to edit scientific manuscripts, research grants, project reports, posters, and Powerpoint presentations.
Contact: Cathal Wilson