Sandro Banfi, MD - "Modulation of microRNA expression: a new therapeutic avenue for inherited retinal disease?" -
When

Feb 15, 2022

from 12:00 PM to 01:30 PM

(Europe/Berlin / UTC100)

Where

ONLINE

Add event to calendar

iCal
Sandro Banfi, MD - "Modulation of microRNA expression: a new therapeutic avenue for inherited retinal disease?" -
2022-02-15T12:00:00+01:00
2022-02-15T13:30:00+01:00
Sandro Ba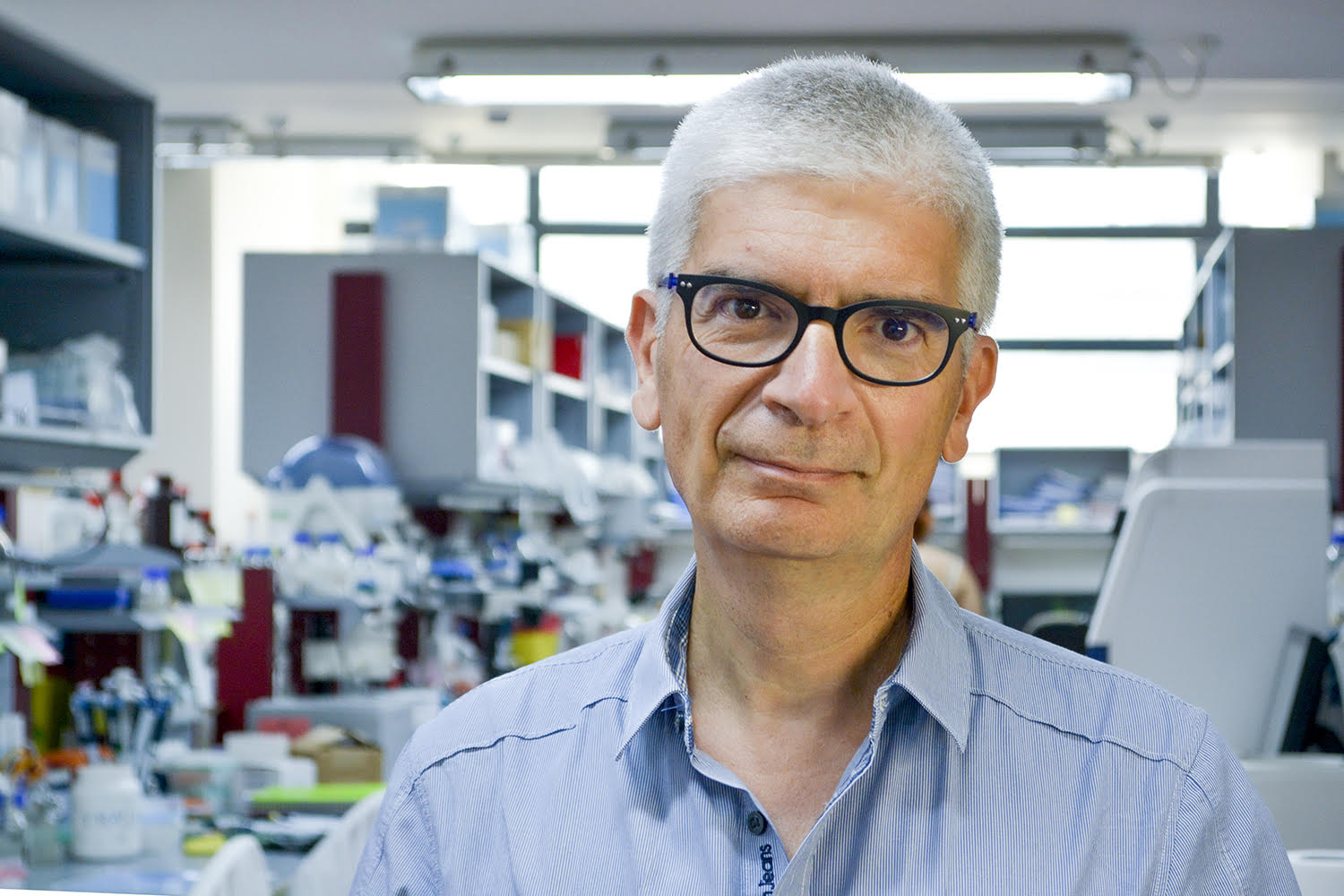 nfi, MD

Associate Investigator, Tigem
Professor of Medical Genetics, Department of Precision Medicine,
University of Campania Luigi Vanvitelli, Italy

Short CV

Abstract

Inherited Retinal Dystrophies (IRDs) constitute one of the most frequent causes of genetic blindness in the Western world. The most frequent and severe forms are Retinitis Pigmentosa (RP), Leber Congenital Amaurosis (LCA), macular dystrophies (MD) and cone and cone-rod dystrophies (CD and CRD, respectively). Despite their remarkable genetic heterogeneity, retinal degeneration due to photoreceptor cell death (PD) is the common outcome of most forms of IRDs Currently, there are no effective therapies for IRDs and the high genetic and clinical heterogeneities of these conditions constitute a limiting factor for the rapid development of effective gene-based therapeutic strategies.

 
MicroRNAs (miRNAs) are short non-coding RNAs that control fundamental biological processes by targeting networks of functionally correlated genes.
Due to their reportedly pervasive control of many pathophysiological processes and to their easy manipulation, miRNAs may represent ideal gene-independent therapeutic tools for IRDs.
Our main goal is to identify miRNAs putatively able to modulate PD processes and to potentially exert a protective effect on IRD progression. We found that the expression modulation in the retina, via Adeno Associated Viral (AAV)-mediated delivery, of the miRNAs miR-204 and miR-181a/b is able to slow down photoreceptor cell death and to improve visual function in different mouse models for IRDs, both dominant and recessive conditions. This project may pave the way towards the implementation of gene-independent therapeutic strategies for IRDs that can be used as alternative or in complementation to gene-based approaches.