New collaboration for Telethon Foundation and Can-Fite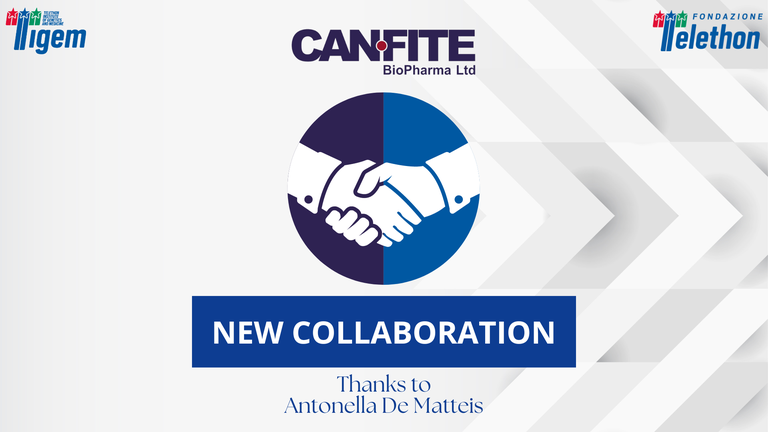 Can-Fite and Fondazione Telethon have started their collaboration for the development of Piclidenoson for the treatment of Lowe Syndrome, a high medical need with no drug available.

On August 24th Can-Fite BioPharma, a biotechnology company advancing a pipeline of proprietary small molecule drugs that address inflammatory, cancer and liver diseases, announced it plans to develop its lead drug candidate, Piclidenoson, for the treatment of Lowe Syndrome based on recent efficacy findings by Antonella De Matteis, Professor of Biology, Department of Molecular Medicine and Medical Biotechnology at the University of Naples Federico II, and Program Coordinator of the Cell Biology and Disease Mechanisms at TIGEM.


"Piclidenoson is the only compound we've found to date that has shown to be effective in pre-clinical studies"

"Having tested thousands of compounds in search of a treatment for Lowe Syndrome, Piclidenoson is the only compound we have found to date that has shown to be effective in pre-clinical studies. Importantly, we observed that Piclidenoson treatment in mouse models of Lowe syndrome leads to a significant decrease of the urinary loss of proteins in diseased animals," De Matteis said. "We chose to investigate Piclidenoson based on the availability of extensive scientific data showing its excellent safety, coupled with efficacy in this disease which involves renal, cerebral, and ocular manifestations."
Can-Fite Chairman Dr. Pnina Fishman commented, "We are hopeful that Piclidenoson can offer a much needed treatment for infants, children, and young people living with Lowe Syndrome. Based on Piclidenoson's proven safety profile in clinical trials to date, and because Lowe is a rare disease in dire need of treatment, we plan to move into an advanced stage clinical study which may open a path to approval. Dr. De Matteis and her team have made an impactful discovery with Piclidenoson and we look forward to working with her and Fondazione Telethon."

About Piclidenoson
Piclidenoson is a novel, first-in-class, A3 adenosine receptor agonist (A3AR) small molecule, orally bioavailable drug with an excellent safety profile demonstrating evidence of efficacy in Phase II and Phase III clinical studies. The drug's mechanism of action entails inhibition of the inflammatory cytokines interleukin 17 and 23 (IL-17 and IL-23) and the induction of apoptosis of patients' skin cell keratinocytes involved with the disease pathogenicity.

About Can-Fite BioPharma Ltd.
Can-Fite BioPharma Ltd is an advanced clinical stage drug development Company with a platform technology that is designed to address multi-billion dollar markets in the treatment of cancer, liver, and inflammatory disease. The Company's lead drug candidate, Piclidenoson recently reported topline results in a Phase III trial for psoriasis. Can-Fite's liver drug, Namodenoson, is being evaluated in a Phase IIb trial for the treatment of non-alcoholic steatohepatitis (NASH), and enrollment is expected to commence in a Phase III trial for hepatocellular carcinoma (HCC), the most common form of liver cancer. Namodenoson has been granted Orphan Drug Designation in the U.S. and Europe and Fast Track Designation as a second line treatment for HCC by the U.S. Food and Drug Administration. Namodenoson has also shown proof of concept to potentially treat other cancers including colon, prostate, and melanoma. CF602, the Company's third drug candidate, has shown efficacy in the treatment of erectile dysfunction. These drugs have an excellent safety profile with experience in over 1,500 patients in clinical studies to date. For more information please visit: www.can-fite.com.